Tax Advisor Ing. Daniel Kunc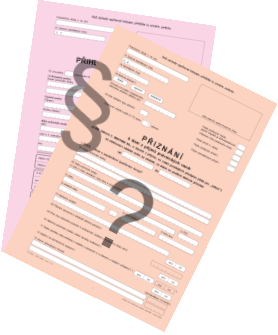 Taxes
Taxes belong to our life. They inseparably belong to any economic activity. Therefore it is vital to remember taxes when making every important economic decision.
Do you consider a new business transaction?
Do you consider a new investment? 
Do you intend to enter into a new type of business agreement?
Are you in doubt whether you comply with the requirements of the tax law?
Are you liable to file a tax return?
Has the tax office started a tax audit and you would like to utilize all your rights?
Do you look for possibilities of the optimisation of your tax liabilities?
I can help you with the tax matters connected with all the above mentioned circumstances.
Why to engage me as an advisor
Experience – I will utilise my long term experience in the area of taxes and accounting for the benefit of yours, 
Specialization and comprehensiveness – I specialize in corporate income tax law, however, I am capable to deal with a problem in its all tax aspects, in cooperation with experts in the very specific area if necessary, 
Responsible and honest attitude – I believe that an excellent performance is the absolute condition of a successful cooperation between an advisor and his client,

Risk avoidance – the tax law is rather complicated and there are a lot of tax risks connected with its application, it is important to recognise real tax risks and to adopt appropriate measures in time.